Programmatic Trader - Join the Louder team
The Opportunity
Due to business growth, an exciting opportunity has opened for a driven and talented individual to join the Louder team. This role involves the management of programmatic and social campaigns across Google's DV360, Campaign Manager 360, Facebook, YouTube and more. Louder's clients in this regard are national advertisers and media agencies to which Louder provides Google Marketing Platforms (GMP) access. Due to Louder's positioning as a consultancy, all roles working on GMP technology are expected to perform continuous innovation via campaigns to ensure our consulting arm remains relevant to industry. 
About You
The right candidate will have at least one year of direct experience working on digital campaigns and show strong professional development potential. Louder will be giving this candidate a robust training schedule including the opportunity to work on broader digital marketing channels or consultancy projects in the future.    
Louder looks for these values in its team:
Proactive - we are a collective of thought leaders and you will need to demonstrate initiative.  

Resourceful - sometimes we don't have everything at hand but you need to think laterally to get the job done. 

Learner - nothing stays the same in this industry for long. We need to constantly keep evaluating where our knowledge ceiling is and how to meet it.  

Innovative - a strong backing of theory is the beginning of great thinking. However, being able to practically invent is what we need.  

Independent - remote working is part of our lives more than before. You will need to have self-control around working unsupervised and being able to progress work regardless of your location. 

Supportive - everyone at Louder contributes to a wider team and sometimes that team needs help. 

Communicator - your great work needs to be conveyed in the best way to our clients for maximum understanding. Being able to simplify complexities and clear communication is key. 
Job Responsibilities: 
Work with Louder programmatic consultants to deliver industry leading programmatic advertising solutions.

Provide support to clients on the Louder Platform support desk. Clients include enterprise advertisers, leading publishers  and independent media agencies.

Produce programmatic media plans that break down strategies on a tactical level with forecasted spend and performance.

Produce reports (weekly, monthly, quarterly) inclusive of campaign and strategic insights and recommendations, as requested by Louder team and clients. 

Liaise with publishers to implement audience and inventory packages.

Apply experience and initiative to develop Louder processes that improve efficiency and effectiveness as required. 

Conduct testing of campaign tagging including floodlights and 3rd party pixels.

Create audiences as required by the brief to achieve and exceed performance targets. 

Manage administration and user access for platforms as requested by clients. 

Project manage the production of creative (including dynamic).

Assist and support other projects, as requested by the Louder team. 
Skills
Mandatory
Bachelor degree in business, marketing or related

Presentation creation and delivery in PowerPoint/Google Slides to a professional standard

Strong mathematical skills for conducting performance analysis

Experience in creating custom formulas in Excel/Google Sheets including pivots 

Digital paid media experience

Proof of past innovations and initiatives 
Beneficial
AdServer experience - Campaign Manager 360

Demand Side Platform and Bidder experience (A-Z)

DV360 - Display & Video 360 

AMO - Adobe Media Optimiser

Facebook Business Manager

Able to setup and manage Facebook campaigns

Campaign / ad sets / creative 

Custom audience

Custom conversions 

Reporting

Tag Manager Solutions - Experience with any tag manager solutions including GTM, DTM, Tealium, Signal, Supertag, etc  

1 + year DSP (Demand Side Platforms)

1 + year Social platforms (i.e Facebook Business Manager)
Louder Benefits
Working at Louder gives you a team of like minded professionals who are at the cutting edge and have fun at the same time. 
Focussed Development - Each Louder member gets a personalised Life Development Plan (LDP) that includes development goals at work and support for an extra-curricular development.

Mid Year Bash (MYB) - Our team is spread all around Australia so Louder hosts an annual event that brings us closer together for fun and professional development. Previously we've done Dark Mofo in Hobart, skiing at Thredbo and Winery Tour Festival at Rutherglen. 

Flexible Working - Louder liked WFH, remote working and flexi-time before it became cool. All you need is a laptop and the right attitude to succeed. 

Loudtoberfest - All successful new team members undergo the Loudtoberfest induction. What could it be?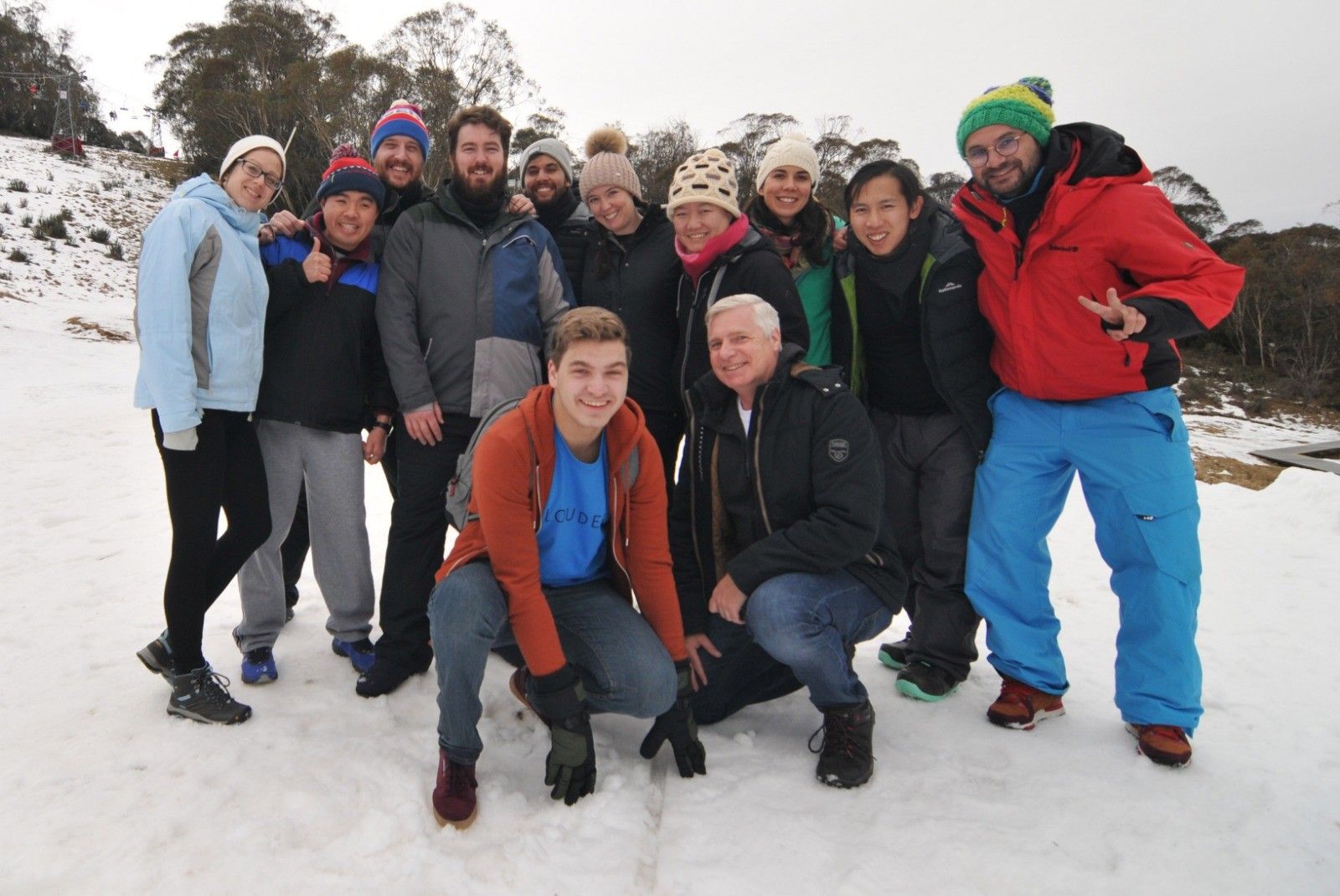 Image: The Louder team at the 2019 Mid Year Bash
Recruitment Process
Louder's recruitment process involves the following: 
Resume (CV) check

Phone screen

Behavioural and abilities assessment 

Interview panel & respond to brief

Reference check  
We look forward to receiving your application!